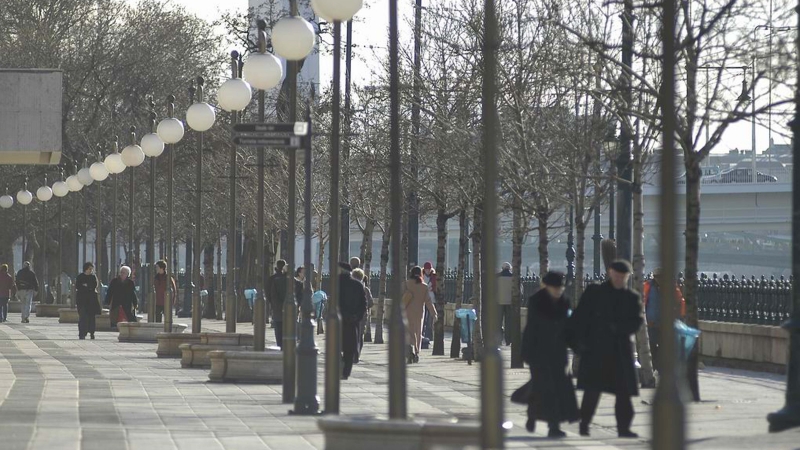 The Danube Promenade runs along the banks of the Danube from the Széchenyi Chain Bridge to the Erzsébet Bridge, offering an up-close view of the riverscape. Along the path, there are many sculptures such as The Little Princess by Laszlo Marton. It is a popular spot to take in fresh air and sunlight for a daytime stroll, or a romantic walk beneath the glow of the street lights when the night falls. Tourists often opt for one of the many Danube cruise packages offered, usually including dinner, drinks and music.
A solemn reflection on the past –
A well known characteristic of the Promenade is an installation of several pairs of bronze shoes along the Pest embankment of the river called the Shoes on the Danube. The idea originated from director Can Togay to serve as a tribute to the thousands of Jews who were killed by the Arrow Cross party, a nazi-allied fascist group, during World War II. In this, Hungarians remember the horrific violations of human rights and vow their determination to never let such atrocities occur again.